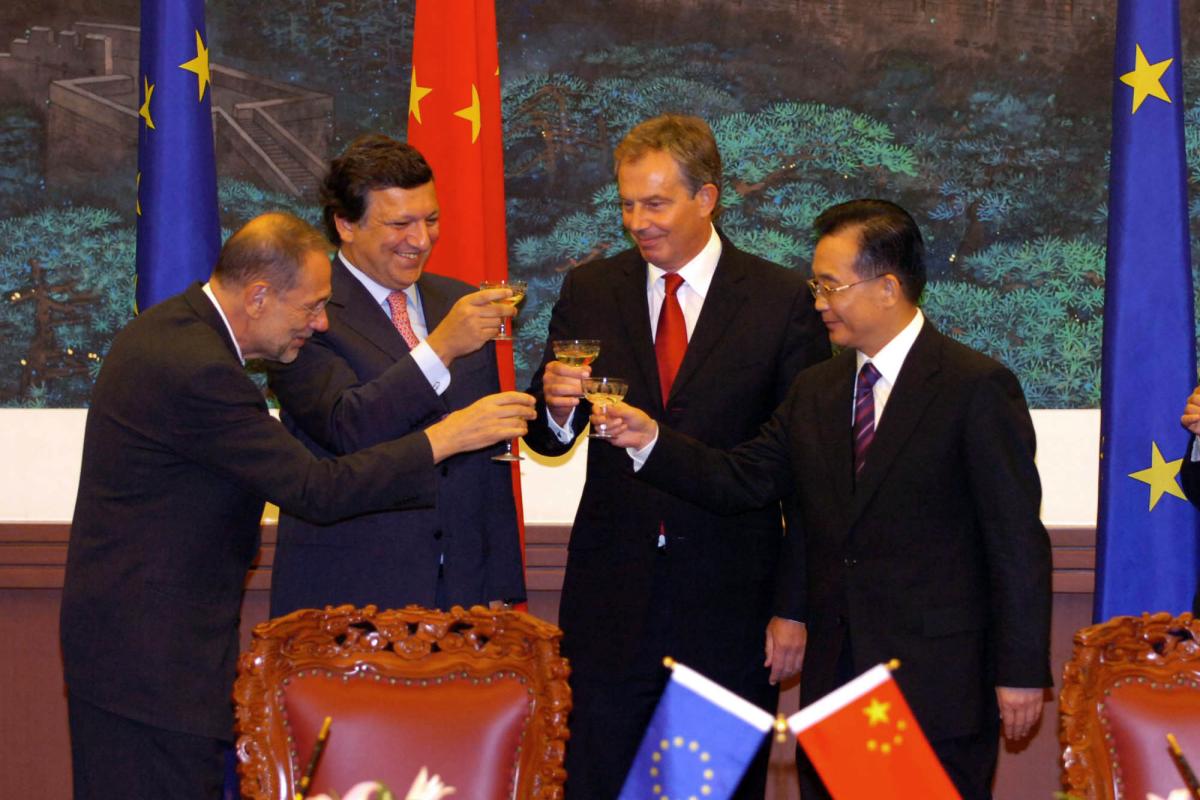 Canada suddenly announced last month that it was suspending all ties with the Asian Infrastructure Investment Bank (AIIB), a multilateral lending institution that China has set up to replace the World Bank. According to Canadian Finance Minister Christina Freeland, Canada made the decision after allegations that the Chinese government included members of the Chinese Communist Party in the organization and that they were "operating like a detective police." A few days later, Hungarian Foreign Minister Peter Czarto announced that the Chinese company Huayu Cobalt would set up its first European factory in the small village of Aks in Hungary; There they will produce the cathodes needed for electric-powered vehicle batteries.
These two headlines can be dismissed as trivial against the background of the ongoing rivalry between the US and China. But the trends in Canada and Hungary are closely related to this larger geopolitical phenomenon.
That's right, decision-making in Washington and Beijing is clearly important. But at the same time, this strategic bet by relatively small countries is equally important for the future of globalization. Canada and Hungary are less populated NATO countries. The two countries are embarking on strategic shifts that are unexpectedly creating new areas of trade.
Five years ago, Hungary was the 'poster child' of nationalism and Canada was the epitome of the free trade world. But now Hungarian Prime Minister Viktor Orbán and his political director Balazs Orbán are currently betting on a strategy of economic communication, while Canada is moving in the opposite direction.
Faced with protectionism, decoupling (exiting the alliance), and China's idea of meeting domestic demand with domestic production to become economically self-sufficient, Balazs claimed, 'If the bloc-based international system of the Cold War is reinstated, it threatens Hungary's international relations and trade system. will drop.'
Defection is bad for a country whose economic model depends on trade with both Germany and China and on Russian oil and gas. That's why the 'Orban ideology' is to find a sweet spot in the middle without angering China and the US.
Alternatively, Canada served as a role model for multilateralism and liberal international order. But now they seem to have abandoned their idea of the universalist system. From this thought they adopt a policy of excluding states motivated by values different from their own. The most outspoken proponent of this strategy is Prime Minister Justin Trudeau's Finance Minister Freeland.
When US Treasury Secretary Janet Yellen coined the term 'friend-shoring' to describe privileged trade relations with countries that share similar values, Freeland took Janet's idea even further. Freeland thinks that not only deep economic relations should be built with like-minded countries, but also close social and political relations should be built.
The 'Freeland Doctrine' holds that the West should no longer expend time and resources trying to halt the transition to the post-Cold War geopolitical period. Instead, the West should start severing ties with authoritarian powers and focus more on forming smaller like-minded groups like the G-7. These are not words at all. Hungary and Canada have already started working on their new agenda. The power of these two countries is very little in terms of bringing changes in the world system. But if others follow their lead, it will herald a major turning point.